I haven't posted about this here, but one of my major interests is theme parks - my girlfriend describes it (I hope lovingly) as an obsession and as such you could find me often in theme parks around my area.
This year was the first year I started collecting metrics (more metrics coming next year, since I started collecting most of the metrics near the end of the season).
And since this blog is oriented around tech and my interests - I thought, why not share it?
A bit of a background (for those not in the theme park scene)
In order to understand what I mean and why I visited several parks and not others, I have to give some background information.
I live in Belgium, a mere 10 kilometers from Bobbejaanland - so my "home park" is Bobbejaanland, since you can find me there most of the time.
Theme park enthousiasts collect credits - every rollercoaster you can do is 1 credit you collect. Every rollercoaster is only 1 credit, unless they have seperate and unique tracks (for example, Joris en de Draak/George and the Dragon in Efteling is counted as 2 credits).
In order to score those credits, you have to every track.
The only way to gain new credits is to either visit new themeparks or wait until a new coaster opens in the parks you visit. Sometimes, credits become "rare" when the coaster is removed - for example, the Bob in Efteling has become a rare credit since it is no longer attainable and the replacement Max & Moritz will count as 2 new credits, since it will have 2 tracks.
Later on, I'll be talking about ERT - this stands for Exclusive Ride Time and means that you can ride an attraction (or multiple ones) before or after the theme park is opened - so you have the attraction itself exclusively open for you and your group. That's about it, for now, I'll be taking you along for this trip!
Visited parks in 2019
I visited 7 different theme parks this year. The only theme park I didn't do before was Plopsaqua.
New parks are in bold.
Bobbejaanland (Belgium)
Efteling (Netherlands)
Phantasialand (Germany)
Plopsaland De Panne (Belgium)
Plopsaqua De Panne (Belgium)
Toverland (Netherlands)
Walibi Holland (Netherlands)
Walibi Belgium (Belgium)
Of those parks, I consider the Efteling my absolute favorite park. Close second is suprisingly Bobbejaanland, as I love what they did with their Land of Legends.
The biggest let-down is Walibi Belgium, as both me and my girlfriend agreed that only the Psyké Underground was really good. Cobra was very rough and painful, the Vampire as well as the Werewolf simply aren't that good - and Pulsar didn't impress me either.
Here is the breakdown of parks per country:
Amount of visits to each park
Oh boy. I have to admit that the Efteling and Bobbejaanland one might be off by a small margin, the others are 100% correct.
Overnight stays in 2019
Sometimes, theme parks are too far away to stay for a single day, or sometimes a special event requires you to be there quite early (like the Walibi Holland Community Day) and since my girlfriend isn't easy to get out of bed.. staying at or near the park is handy.
I booked 3 accomodations this year, in three different parks, all at vastly different price points: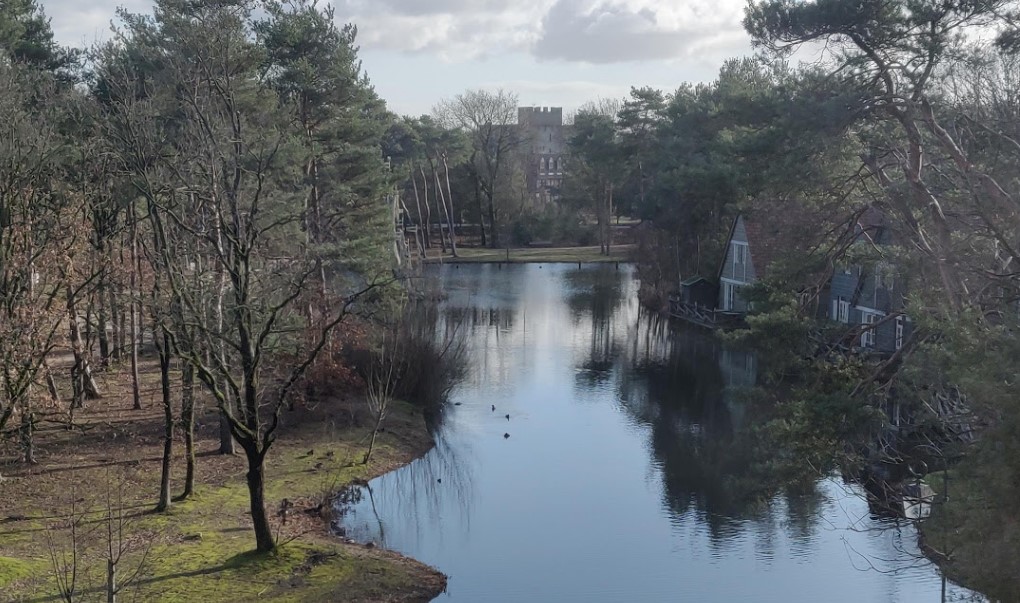 Our view from our room in Efteling Bosrijk
First overnight stay this year was in the down-season (February) at Efteling Bosrijk. We stayed for 4 days, had a blast.
The most expensive was Phantasialand, where I stayed for 2 nights to celebrate my birthday. We stayed at Hotel Ling-Bao.
The last one was near Walibi Holland, but we opted not to stay in Walibi itself, instead we went with the excellent Dorhout Mees hotel (extra karma for our free room upgrade!).
The worst view we had was at Phantasialand, where we had a great view of the parking lot. Can't have everything, I guess.
The best view is tied between the Dorhout Mees and Efteling Bosrijk - you can see the view from our room in the picture on the left.
New attractions this year
This is a list of attractions I have done for the first time this year. This doesn't mean that these are new attractions, it could also mean that I have never done them before.
New attractions that opened this year are in bold.
De Oude Tuffers (Tin Lizzies) - Efteling
Fury - Bobbejaanland
Untamed - Walibi Holland
Spinning Vibe - Walibi Holland
De Zes Zwanen (The Six Swans) - Efteling
Sky Drop (Plopsaqua)
Pulsar - Walibi Belgium
Tiki-Waka - Walibi Belgium
Popcorn Revenge - Walibi Belgium
Dino Splash - Plopsaland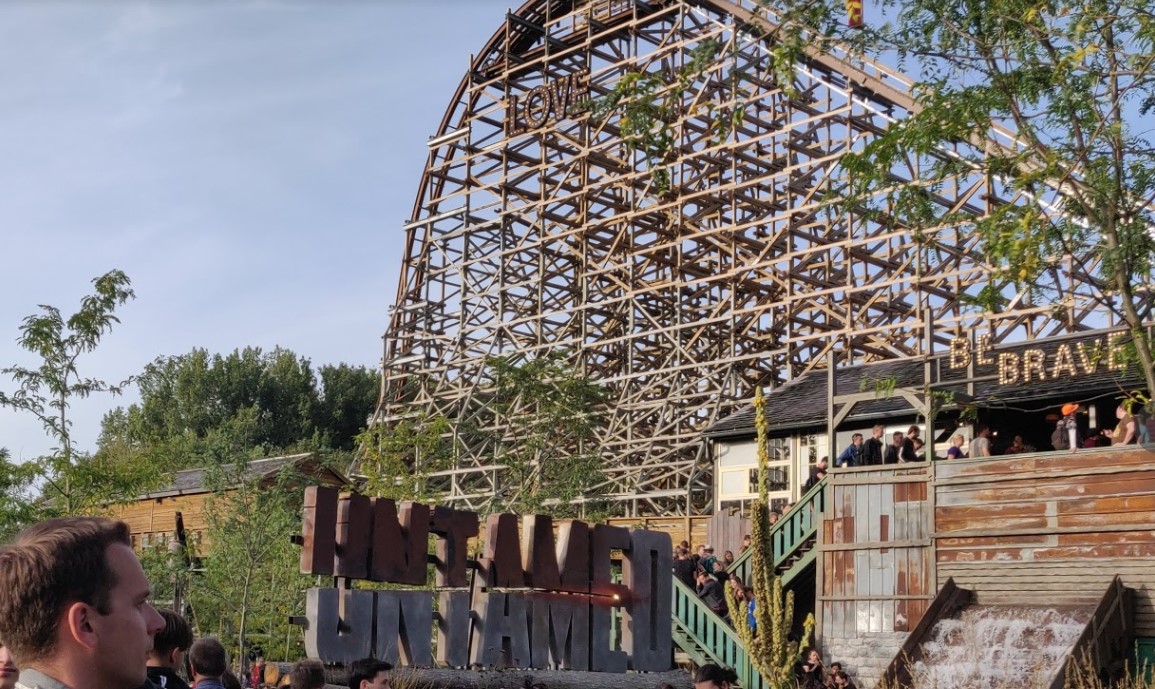 Untamed, the new coaster at Walibi Holland

Of these new attractions, I enjoyed Fury the most.
ERT on coasters
I had the pleasure to have had ERT (Exclusive Ride Time, read the intro if you don't know what it is) on these coasters:
Baron 1898 (Efteling)
Python (Efteling)
Untamed (Walibi Holland, had ERT twice)
Goliath (Walibi Holland)
Taron (Phantasialand, had ERT twice)
Raik (Phantasialand, had ERT twice)
Distances to parks
This is the distance to each park in kilometers. Surprisingly, the second furthest one isn't even in another country!
Most frequently done attractions in 2019
These are the attractions with my highest-ride count in 2019. This is not 100% accurate, since I only started counting in August.
The ride count for Fury and Untamed is 100% correct and the actual amount in total that I did them.
This is my top 5 for this year:
The most rides on a single attraction that I have done in a day is 13 on Fury.
Last chances to ride…
I have done these attractions for the last time this year, since they have been removed:
PandaDroom (will be replaced with Fabula)
Bob (will be replaced with Max&Moritz)
May they rest in shredded pieces.
Dag mooie Bob!
My favorite attractions in 2019.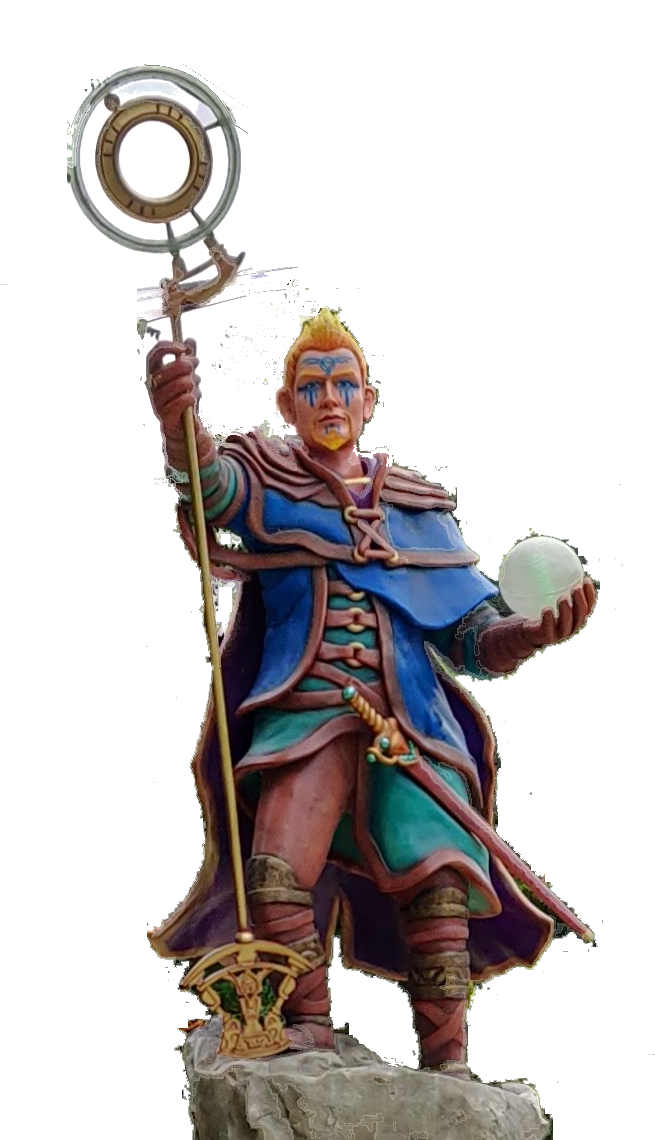 The Guardian of Elements in Bobbejaanland, who guards the elements, including Fury.
A new year and new attractions have opened - with 2 really great ones nearby: the first European RMC hybrid and the first coaster in the world where you can go either backwards or forwards by voting!
This made it a very hard choice to distill it down to a top 3, but these are my absolute favorite coasters at this point:
Fury
Taron
Baron 1898
I do love Untamed, but for me, it lands on the 4th spot.
My most favorite non-coaster attractions are:
Fata Morgana
De Halve Maen
Spookslot
Efteling is over-represented in this list, so other parks, step up your game!
Worth mentioning is the soundtack of Fury and the Land of Legends, which is the first time that Bobbejaanland used ImaScore and it's own themed music! I'm very positive for the future of Bobbejaanland, they blew me away in 2019 with what they achieved!
Least favorite attractions
My least favorite attraction this year are:
Still Condor in Walibi Holland. Will never ride again.
Cobra in Walibi Belgium. Will never ride again.
All Vekoma SLC and Vekoma Boomerangs, really.
Halloween
I have only spent Halloween in Bobbejaanland this year due to time constraints, but I have been able to go twice to it - one nocturne (late evening opening) and one regular park day.
During this Halloween, I was able to do all haunted houses at least once:
Bazaar Bizarre (3x)
Sonar (2x)
Welp (2x)
Yummy (2x)
Nightmare Motel (1x)
My absolute favorite haunted house is Welp.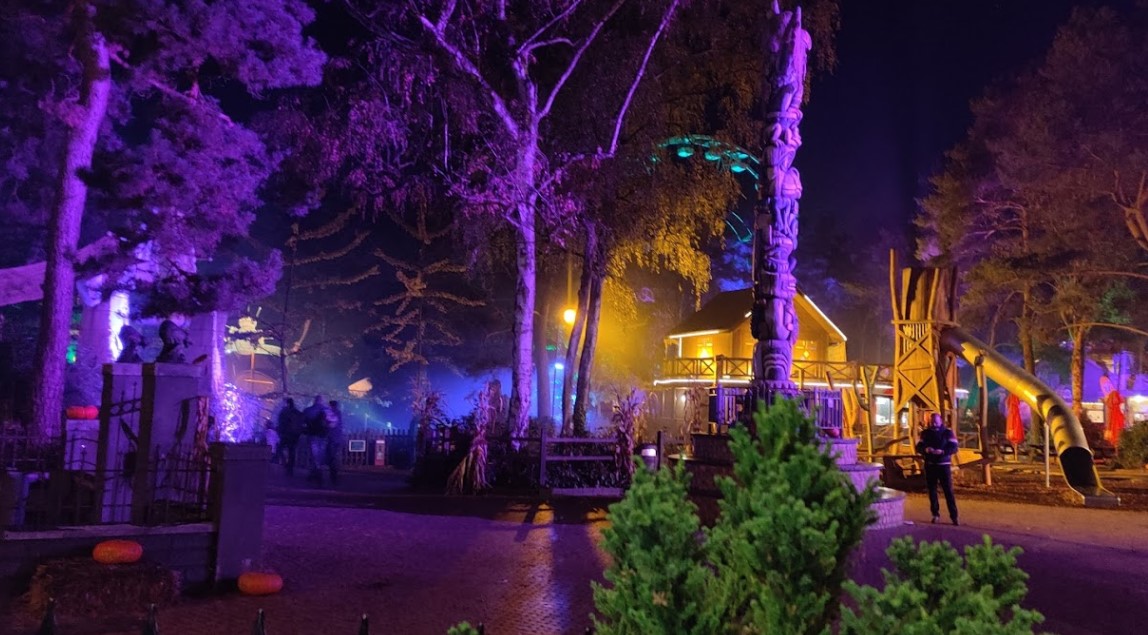 Cowboystad in Bobbejaanland looks very atmospheric during Halloween.
Other important moments.
Another really important moment for me was running the Bobbejaanland Trail, where I ran 6.8km. It was a goal that I was working towards for many months and I am still proud that I've done it! Be sure to take a look at this blogpost for more details, as I wrote a blog post about it.
That's all for now - I might add more metrics and statistics later on, but for now - I hope you have a great day and I'll see you in various theme parks in 2020!
Yours truly, Kevin

All pictures are taken by myself.